I think the title speaks for itself. This was actually last weekend...but i haven't had my computer all week (it's getting fixed). It's been quite frustrating having no internet for the last 4 days. That's gross...
But now that i'm back in Pasadena, i can post the pictures from this most great and glorious afternoon full of discovery and delight...
I met Sarah and Alec at Ichima...
stunning...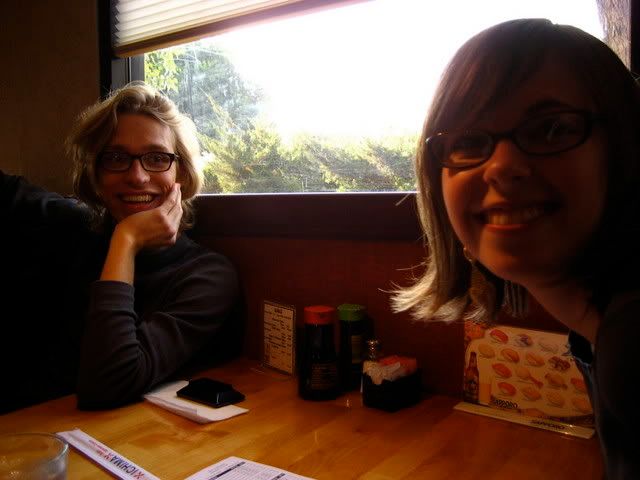 So here's the low-down. Alec had never tried sushi before. He's also a vegetarian, and this would be his first time consuming meat of any kind literally in years. In fact, as he informed us at the table, he really has no memory of ever eating seafood at all.
So this was a big deal for Alec. I'm still amazed he went through with it and humored us the way he did. What a champion!
We began with a seaweed salad...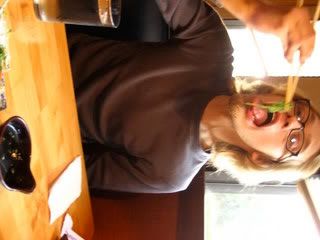 ...and some vegetable tempura.

Did i mention that he had also never used chopsticks before...?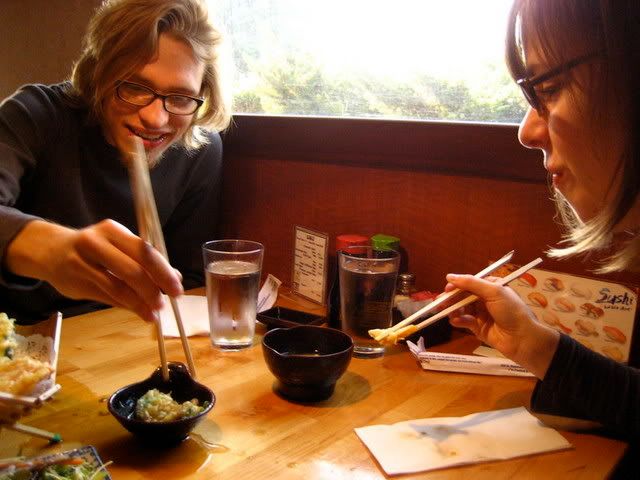 a little help...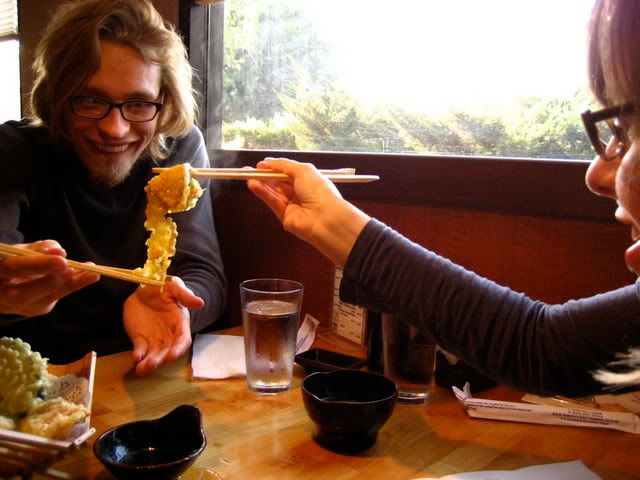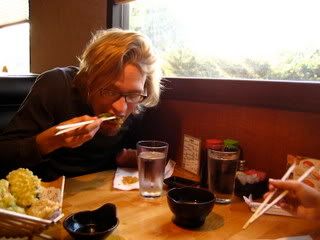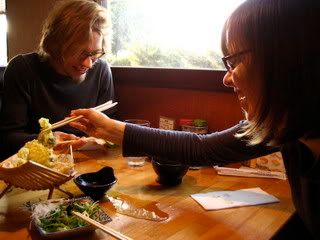 oopsi...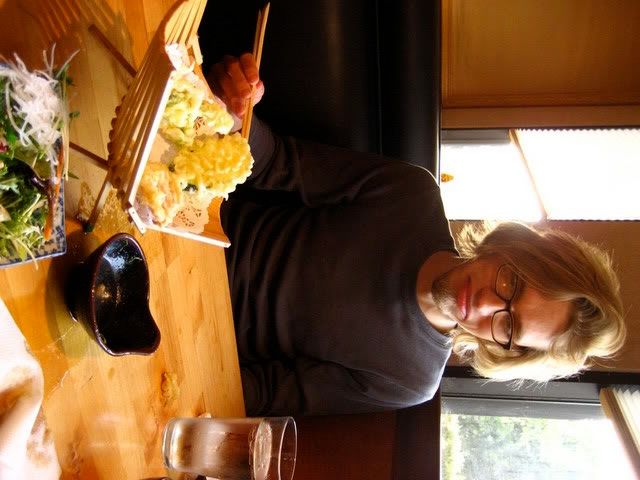 Now the adventure could begin...with something tame. Say, a California Roll...which isn't a big deal for most people...but remember. Alec doesn't eat meat or seafood...

Sarah and i watched and waited expectantly...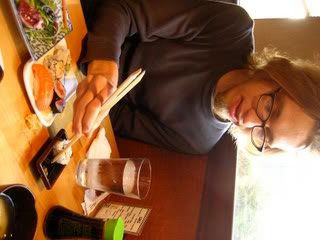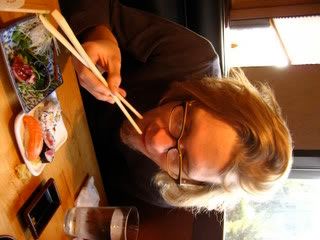 the verdict...


...that may have to be one of my favorite shots from the whole meal...

apparently, he doesn't like mayonnaise.

Now onto the bigger guns! Real live raw fish!! We ordered some Salmon. Alec was very very excited to eat it!!!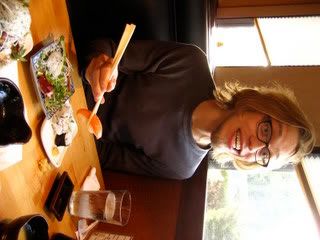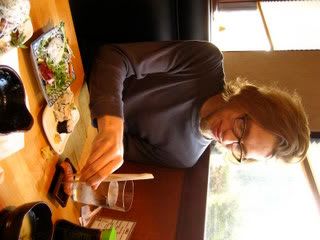 can't you see the excitement??
"You need to put the whole thing in your mouth," Sarah ordered him.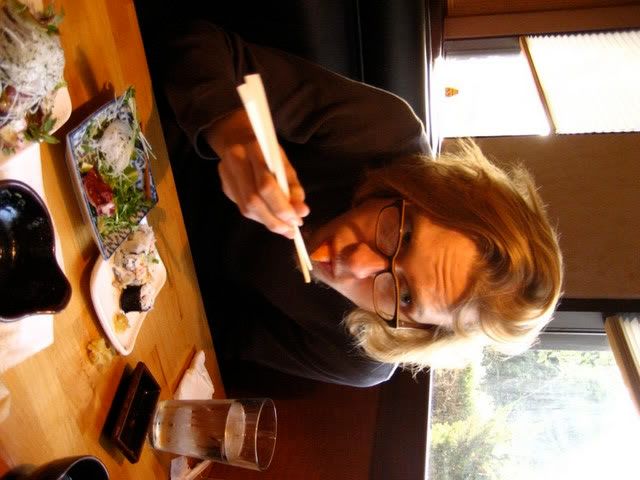 that good uh?
At this point, anyone else (including me) after trying a few really bizarre and yucky things, probably woudn't agree to eat any more...

...but Alec isn't anyone else.

Did somebody say...OCTOPUS?

"Now before i go through with this..."

i actually can't remember what he was saying to Sarah here...you can invent your own dialogue.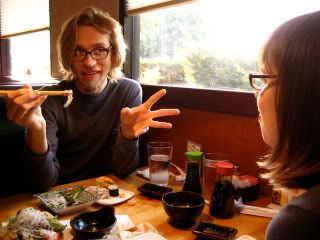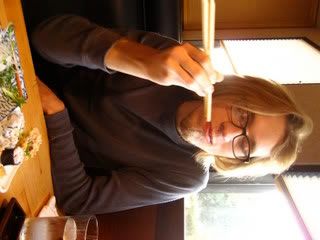 A couple more of my favorites...
Now what i don't have pictures of, is Alec trying a tuna roll, a rainbow roll, and some monkey balls as well.
That last one sounds a lot worse than it is.
At any rate, Sarah and i were amazed at what an awesome sport he was. Sarah must have told him 4 or 5 times how proud she was of him. When every dish had been generously sampled, Alec looked up and smiled and said "Do i have to eat any more? Am i done?" Sarah gave a sad little laugh and apologized for such a traumatic lunch.
He told us not to worry.
"It wasn't a bad experience," he said, "it just wasn't a good one."
PTBSS (post-traumatic blank stare syndrome)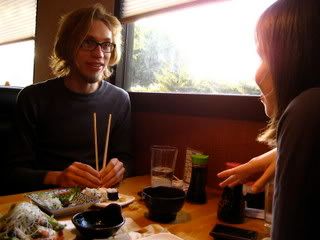 At least he liked the Tempura...
(: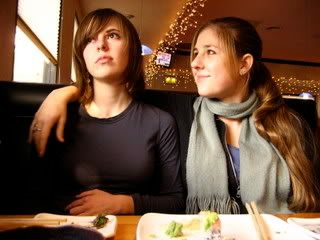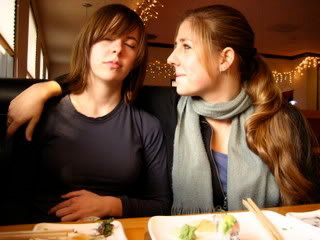 sisters
(i would like to point out how freakishly awesome my hair looks in these pictures)

Wanna know something funny? Sarah and Alec dressed alike. They didn't even MEAN to. i know. uncanny.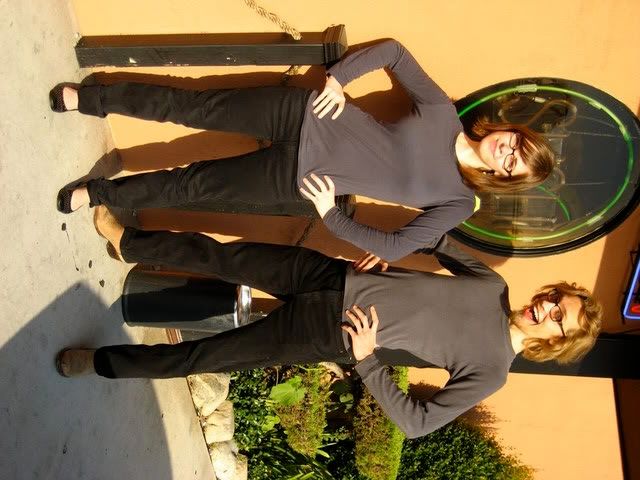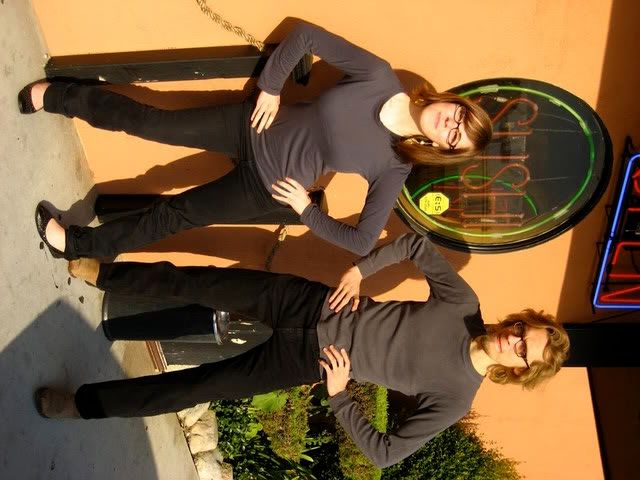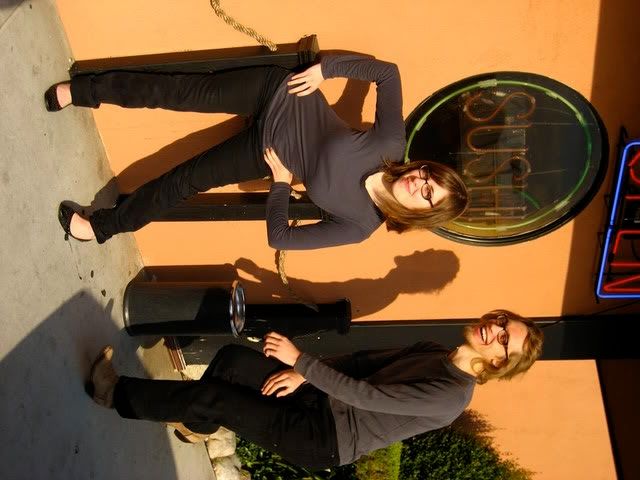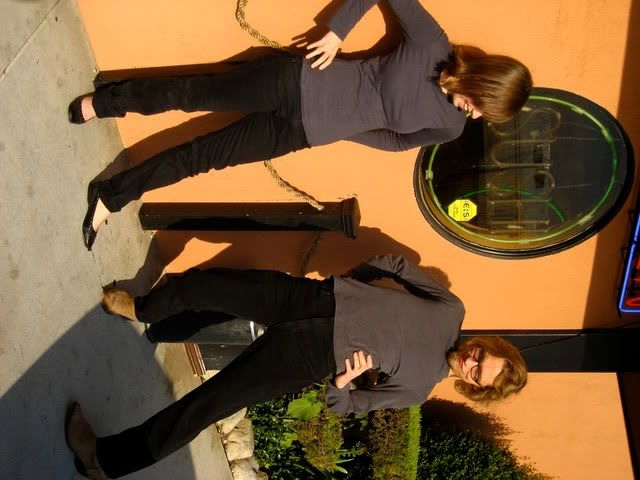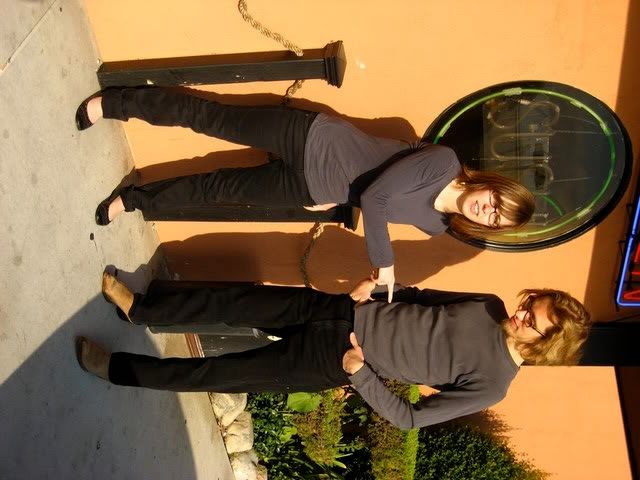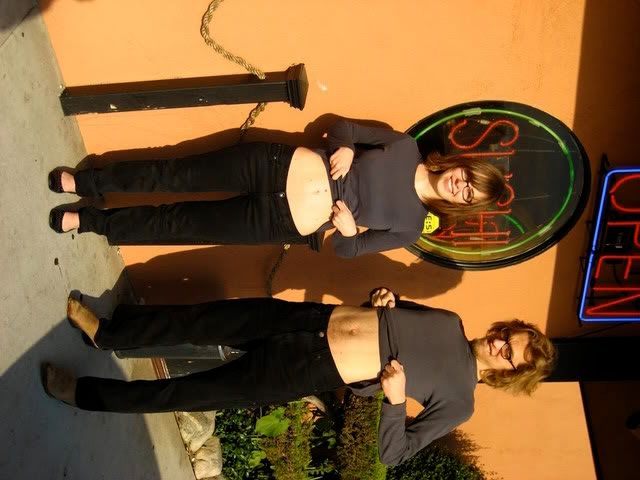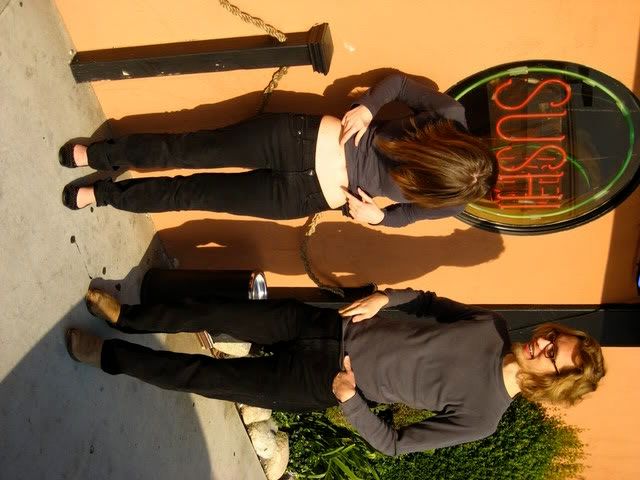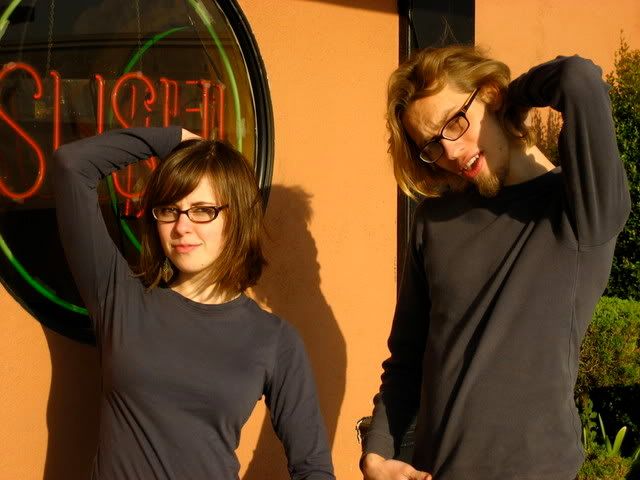 later, man...
yay