Last night Pip (aka the Dandelion Council) played a show at the Silverlake Lounge. I drove back into town straight from Laguna, so i could help sing in a couple of songs.
There's me on the left in the shadows...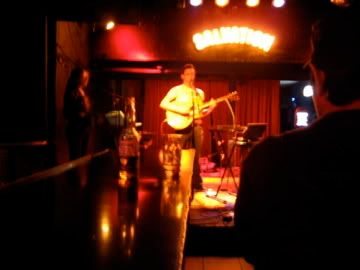 Lots of Pip's buds came out to support him. Because he's just that awesome. (: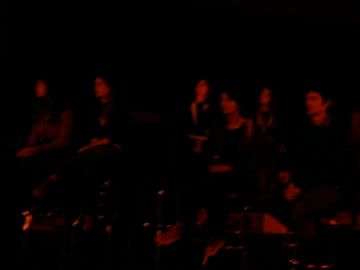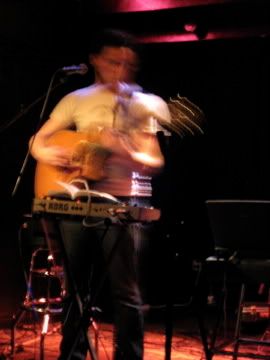 He did a stellar job.
Guess what? Ardamar now comes complete with videos! SWEET!
They're low quality...but at least you can kind of hear and see hear what's going on. Here is Pip playing Red Sun Set, i believe...
Afterward Andrew, Pip, Sarah, Alec, 2 of Pip's other friends and i went up to the The Brite Spot.
Alec and Pip compared muscle veins...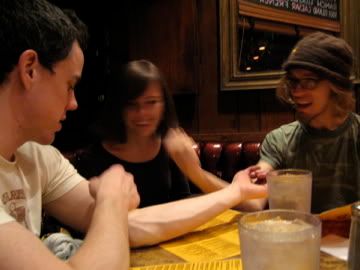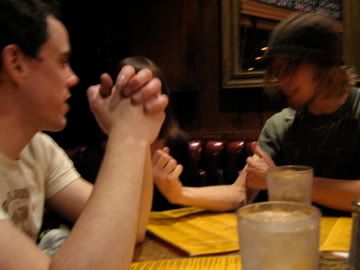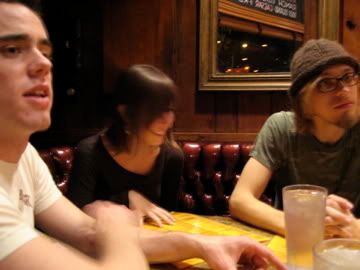 Menus were pondered over...well, sort of...(some of us don't have much of an attention span...)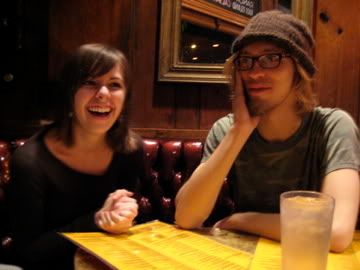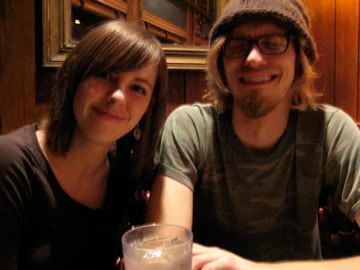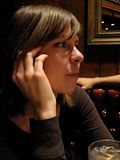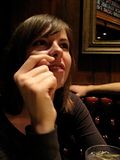 Then we ordered...this is quite interesting...(and a bit long)
For all the curious and questioning folks out there, Andrew was merely trying to get on Pip's nerves. He has a lovely girlfriend named Tina (as you probably heard Pip say a few times...)
So, in all, Sarah was getting over a cold, Alec was hyper, Andrew was silly, Pip was Pip...
...and i had the camera!
I would write many amazing stories of the various thrilling antics of, well, mostly Alec...but i am about to fall asleep sitting up.
Ah, Philia!

~~~~~~~~~~~~~~~~~~~~~~~~~~~~~~~~~~~~~~~~~