Sarah writing on the CDs of our songs to give out to people...
Sarah and i were both sick tonight...sad ):
Happy Amy (gazing at Anna's beauty)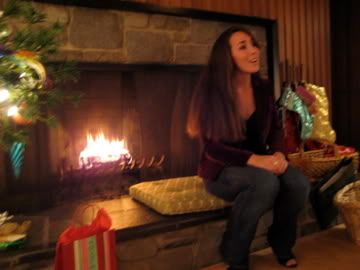 Sleepy Jeff...
Evan, Jeff and Amy...very intent on something...
silliness...
Amy: What's going on here, what's going on here?
Johnny: I don't know what he's doing.
Amy: Well, John, figure it out and take care of it!!
hehehe(cough cough) hehehaha! (me laughing). "Some mightiness flowing in the air right there!"
Oh, man alive i love my family. A little weird, but i love them.
Reid and big brother Johnny...(Reid was listening to Joey's Mix all evening...he told us himself)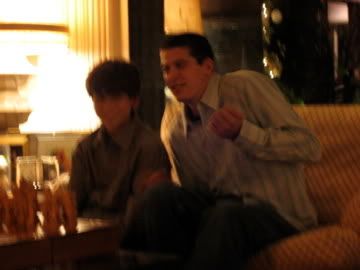 Still-sleepy Jeff
Amy happily admiring her present from Anna...pirate ship bookends
general festivities...
Cousinly love!
Trying to get a picture of cousins...
Well, almost.
Sarah, Amy, me, Johnny and Anna's head at the bottom.
s'more moving pictures...
no one mind me...i'm just filming the room...
this video is funny because every single person looks really confused as to why i'm sticking the camera right in their face. i love it.
More videos tomorrow (later today,rather) if i'm up for it...i'm getting worse (my "cold"...or whatever it is) and i pretty much feel like roadkilll. Now that's a lovely image.
Merry Christmas!
~~~~~~~~~~~~~~~~~~~~~~~~~~~~~~~~~~~~~~