I know a typical winter day in southern California is about 30 degrees warmer than in most places in the country. But that doesn't mean that it doesn't LOOK like fall around here. In fact, i think Pasadena is one of the most beautiful places to be in the autumn.
Yesterday i was feeling upset about something or other. It was a beautiful day outside, so i decided to take a walk down my street to clear my head and breathe deeply, feel the wind in my hair, sun on my face, &c...
So i grabbed my ipod and my camera and stepped outside.
It was the afternoon, so it was cool, sunny and bright. The sky was deep blue, and the trees in the front yard were covered in brilliantly colored leaves. I was excited. The trees on my street are amazing this time of year. So i turned my ipod to my "(mostly) mellow electro-shoegaze" mix, and set out.
I still wasn't prepared for the sparkling firey show that was waiting for me.
this is my street...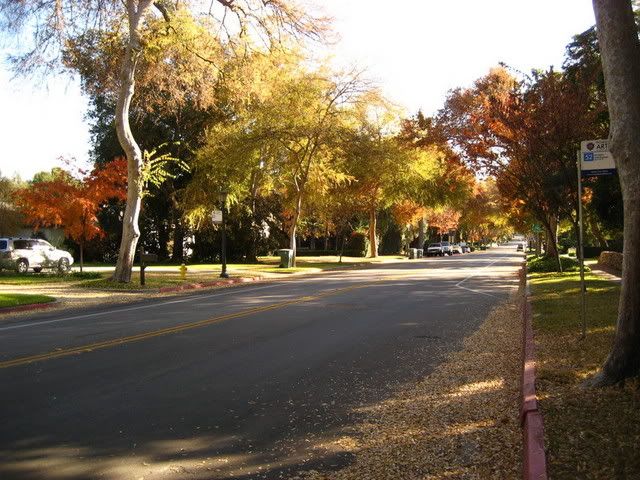 The trees were like fireworks. Color so intense i sometimes held my breath. These pictures are all untouched...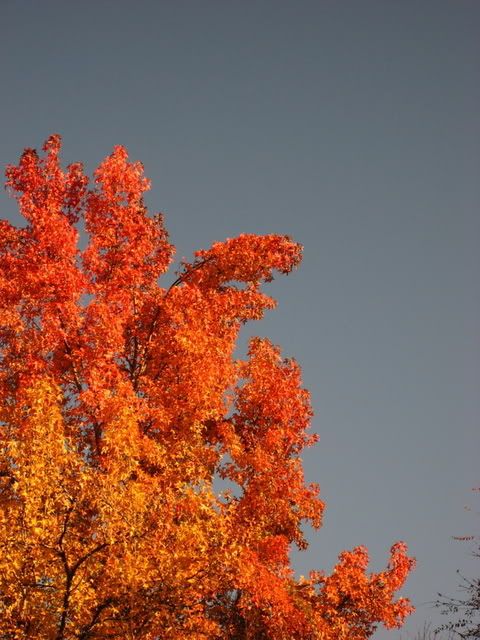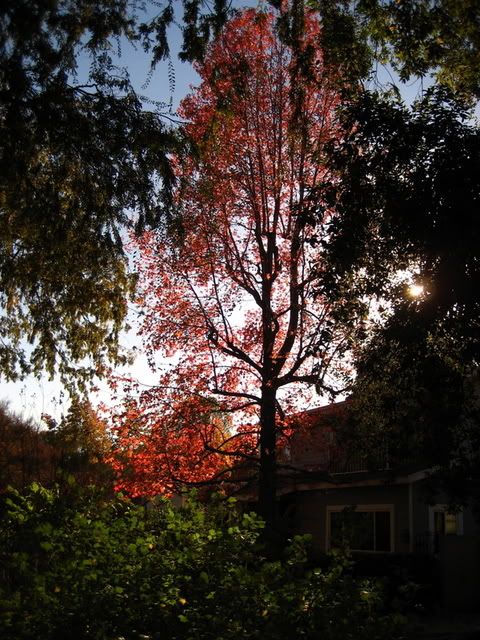 click on the little ones, they get bigger!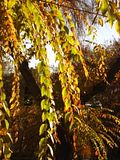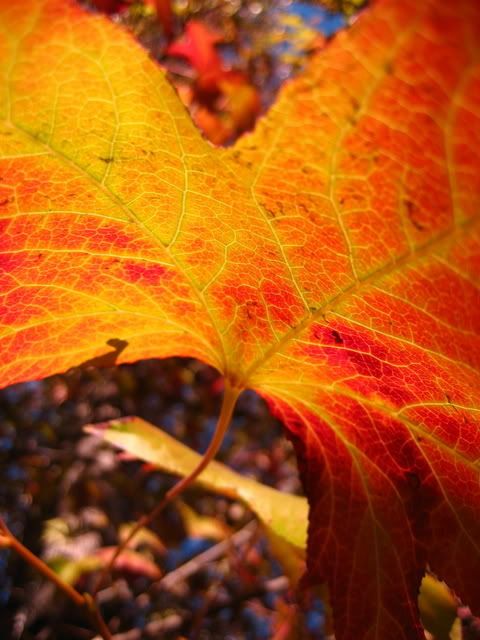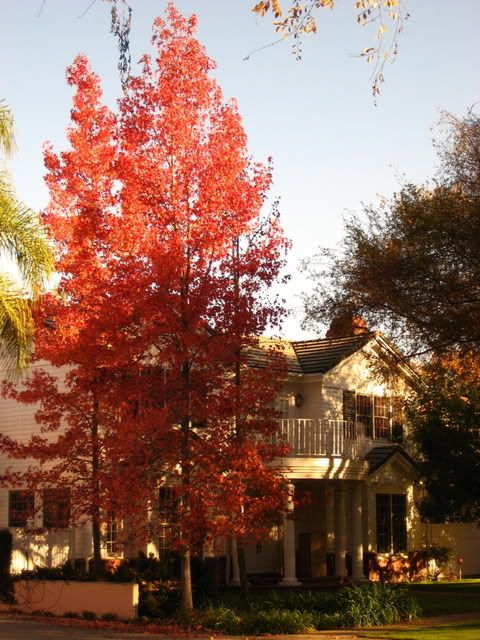 The hour i decided to take my stroll was the perfect time for brilliant afternoon light on the leaves...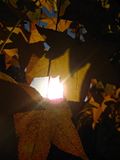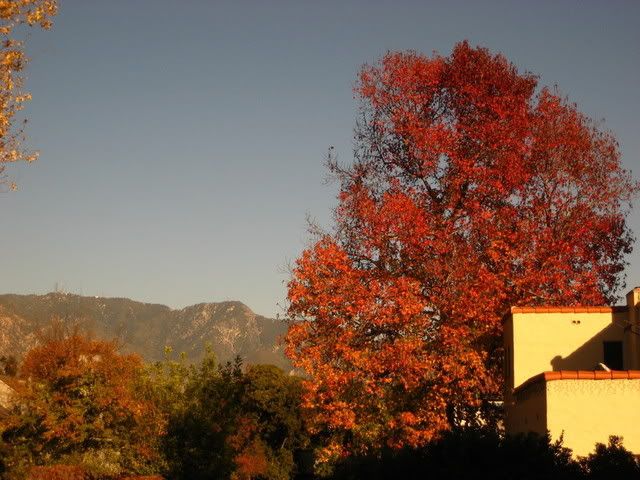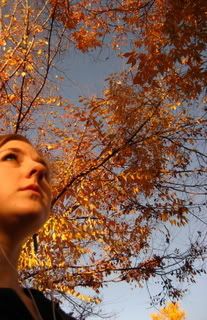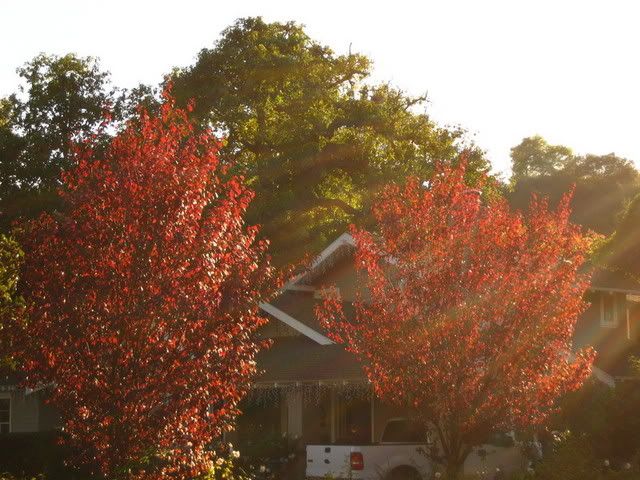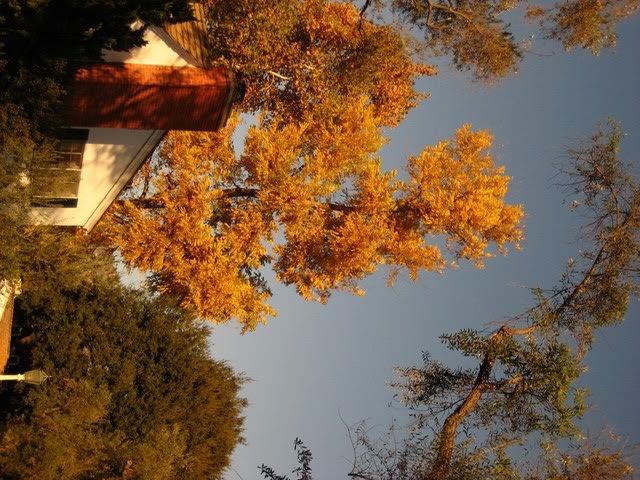 oooohhh! it's just too incredible...! God is so overwhelmingly amazing!!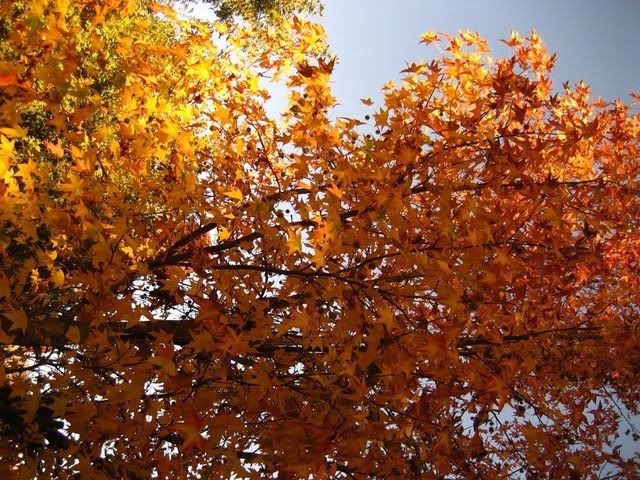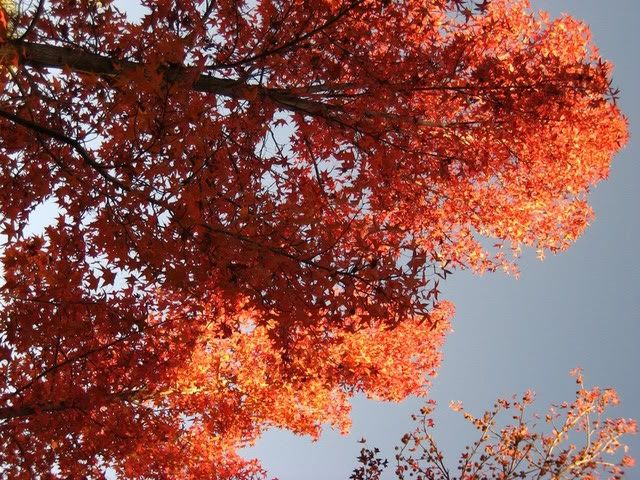 This one looks like an explosion...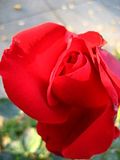 gross...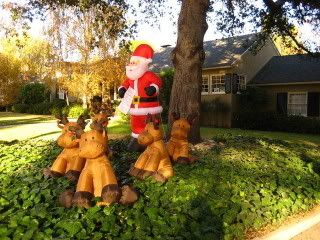 This photo is so creepy and strange...that shadow winding mysteriously across it fascinates (and slightly disconcerts) me...

holly berries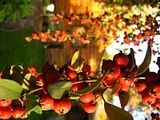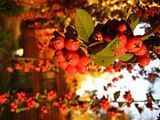 Man alive. An hour later i walked back into the house speechless...but not pictureless! Thankfully i forgot about my troubles for at least a little while. Listening to Ulrich Schnauss and the Album Leaf didn't hurt either.
~~~~~~~~~~~~~~~~~~~~~~~~~~~~~~~~~~~~~~~