yesterday the deed was done.

before...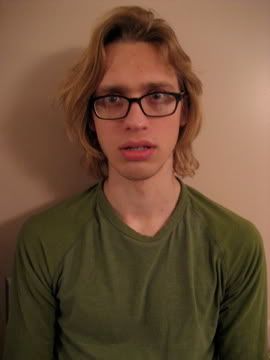 they kicked me out...i guess Sarah didn't want me sitting there making annoying comments on her hair styling abilities for some reason...



while i was waiting they made me make a song. so i did that...

then i made spaghetti
(vegetarian with brown rice pasta, of course...)
~
~
~
~
~
~
~
~
~
~
~
~
~
Finally around 9pm they emerged...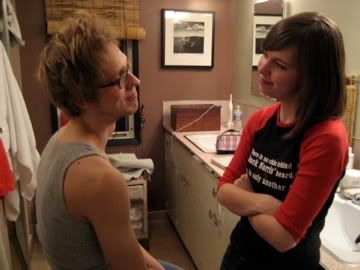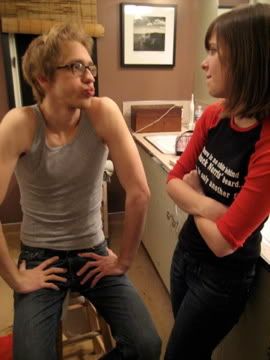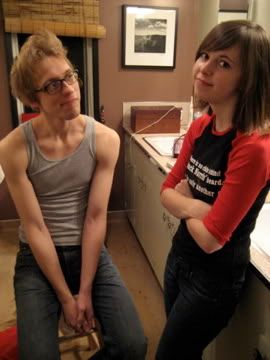 um...apparently Sarah wasn't too happy with how Alec kept "doing" it...



but he liked it...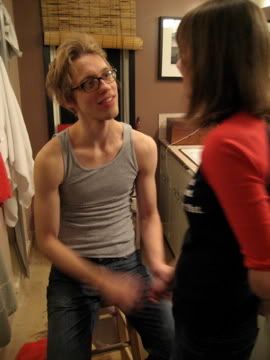 so that's all that really matters.


(note the duck tail...)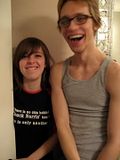 i like it.


it fits.
~
~
~
then came soy ice cream and push-ups...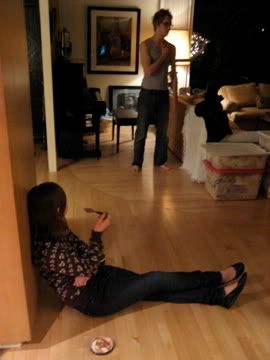 c'est tout

edit: 11:21am...Sarah would like everyone to know she does in fact like the haircut, now that his hair has "settled into it".
jetzt
das ist alle
~~~~~~~~~~~~~~~~~~~~~~~~~~~~~~~~~~~~~~