...i bought 4 pairs of shoes. two of them on sale at Payless...
but these particularly spectacularly stellar shiny rose-colored kicks i got at H&M. they make me so happy...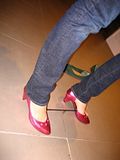 i am sharing this because, as people know...i never ever buy shoes. normally i'll spring for a pair a year. i guess this week i was feeling a little girlier than usual...

i also got to hang out with Andrew...a rarity...but well worth the long, agonizing wait. here, he ponders whether or not it would be prudent to purchase some gold leafing...stuff...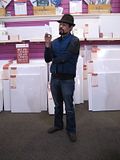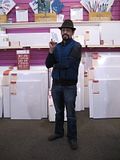 a walk with the mom and the dad...et cetera...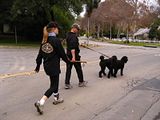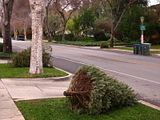 poor trees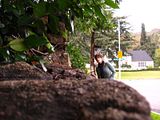 look...no hair!


Sunday...
amazing clouds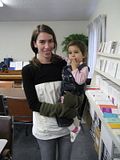 Amaris and Ioni



lovely Joy came to visit! here is Grandpa Floyd chatting to her and Amaris about books or food or something...

the cuteness level at potluck went just a little too high for my comfort...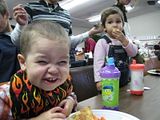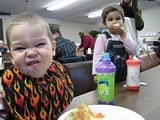 Skip forward to Wednesday...



Edan looking sleek and cool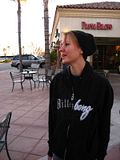 lovely Liz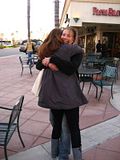 hugs :)

and, as we all know, Thursday means Disneyland!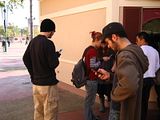 yaay technology, look how well we all communicate now!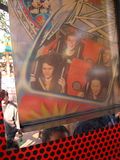 California Screamin...i'm in the above one looking way happy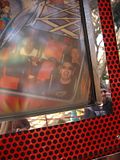 they could be brothers...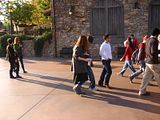 there they all are...Elisabeth, Amy, Tiffany, Phill, Phil, Liz, Edan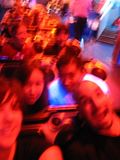 Space Mountain happiness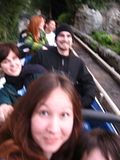 Matterhorn happiness

no day is complete without a band photo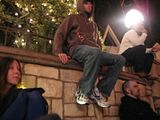 Because we were a group of 8, we all had a number assigned to us so when we wanted to make sure everyone was there we would count off... 1! 2! 3! 4!...&c...kind of like kindergarten. i was number 4. it got really interesting when we began calling out our numbers in Roman numeral form... i! ii! iii! iv! v! vi! vii! viii! it sounded like we were communicating in some strange indigenous tongue...
Here we are on the Winnie the Pooh ride...proudly displaying our respective numeric representations...


Elisabeth on the far right is actually 5...she just happened to be the only one to hold up her number in it's roman form.

Friday night was a special Snazzy preview of the Italy Artwork exhibit, which i have two pieces in...
also, in my defence, i'm not used to being in front of the camera...hence the whole "i don't really know how to smile for a picture" look i have in these photos...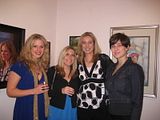 it's weird that i'm not blonde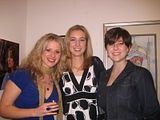 Michelle, Katy and myself...the 3 roomies. :)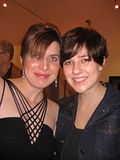 Crystal and me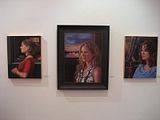 i was lucky enough to be able to pose for one of Betty Shelton's portraits...there i am on the left with longer, blonder hair

afterwards, Katy, Michelle and i went out for drinks.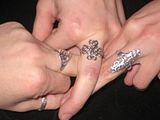 We got excited because our rings all looked similar. and yes, i know this is a picture full of middle fingers...

Later Friday night i met up with some people from school and some amazing telepictionary was played.
i'm now in Pasadena, and Laurel and Chad are here. :)
okay. i don't have much time now to sleep before church. good night...morning...day...
~~~~~~~~