Sarah went in for blood work this morning, so hopefully we'll know something soon...thank you so so much for praying. it's been nice to see her smile over the last couple of days. :)


Thursday night cousin Jef, Pip, Andrew, Tina and i went to Karaoke...i got this really awesome drink that i can't remember what it's called...


Jef singing away as Pip looks on at the screen


i was so so tired because we got started late...so when i wasn't singing (which was very feeble) i was snuggled in my chair listening to Jeffy belt out ballads and the others sing duets.

Last night Dad, Mom and i went to the Pantages and saw Wicked...which was amazing. man i wish i could sing and dance better so i could get into musical theater.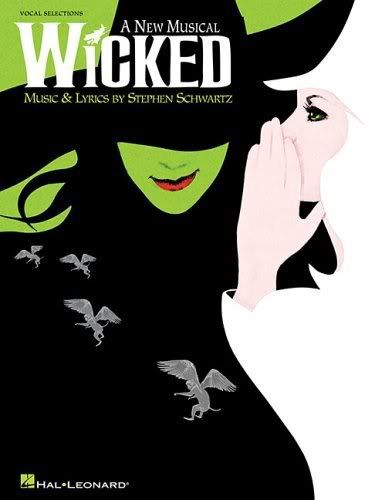 i found this picture online...it's the same stage setup that was at our show......

Anyway. :)
i already miss school. Except for the extreme amounts of homework and the occasional disgruntled student or teacher, i'm actually looking forward to going back in a few weeks. of course by next Friday i'll probably be back into my own routine of doing my own thing here and my own work and being with my family and everyone here...
But i miss people already. Which is a miraculous answer to prayer for me considering how miserable i was nearly my entire first year at LCAD because i couldn't bring myself to talk to anyone. i don't even remember the change happening...all i know is that in last month or so i looked at where i was and realized that everything was different (well, not completely...i still can't stand being singled out and boys still scare me). God is funny. He brought me through the last few years the way He did because it was the only way i could be better now.
Of course now i see how much further i still have to go...and it's daunting. Especially when i consider the situations i am facing in the coming months.
My wish is to get through the year ahead with as little damage to those around me as possible...because this year was
not
successful in that respect. My dysfunction and instability have wreaked havoc on everyone i care about over the last 14-15 months...in some ways it still is...i'm sure in many ways it always will...
Adjusting to my new state of mind has been fascinating...and frustrating. Whether it be my amazing family, or people at my school...you have all had to put up with me...and if you are willing (and crazy) you will all continue to put up with me as long as the Lord keeps us all together. He is working...i can feel it. i'm trying so hard to let go of my self and let Him have His way. A lot of that means letting go of fears that have strangled me my entire life...and as some of you can attest to, it has been a bit of a roller coaster. And the longer i'm on it the more i understand that it's far from being over...
i am so undeserving of the patience, love, and support i have received from so many...
this post has turned kind of mushy...
goodness i love all of you. thank you...there. i'm done!
...and if i don't post before then...Happy Christmas! Listen to lots of Sufjan!
And don't forget why we're here...
~~~~~~~~~~~~~~~~