Ariel's graduation dinner at the Melting Pot...
first off, Reid's amazing message to her on her card from the Pikes...


and more photos.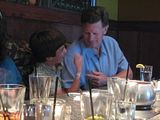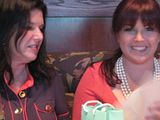 cam and reid are just way too cool for school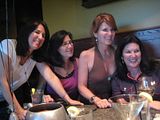 the lovely aunties...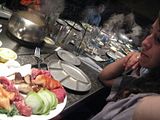 so good. amy doesn't look very excited, i know. that's because she knew i was taking her picture. as soon as i put the camera down you should have seen that lobster disappear. so very good.



yes, it's raw. that's because you cook it in the boiling broth. good.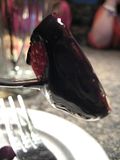 chocolate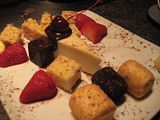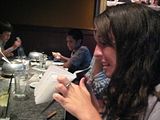 chocolate on the quote book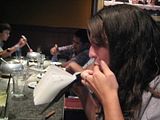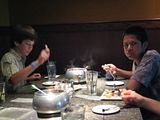 reid & cam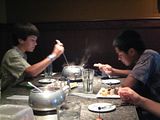 hooraaay
~~~~~~