Well...here we are in the Windy City! Mom Sarah and i got here a little while ago and are snug in our hotel room. The cab ride from the airport was very strange...i always feel strange suddenly traveling through a brand new place i've never seen before! It's very beautiful here...the weather is gorgeous, about 75 degrees with a lovely breeze. Old brick buildings line the streets, and our hotel is across the street from a gorgeous old church with a gothic spire a la Notre Dame. I'll have to find out what it's called.
"Coming to these cities makes LA seem so stupid." Said Sarah just now. True.
(Dad...click on the pictures to make them bigger)
First view of downtown Chicago...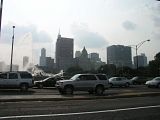 Sarah listening to Sufjan Steven's "Illinoise" album as we ride in the cab.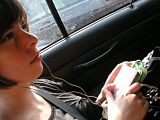 Sarah sitting on the windowsill of our room...look Pip! Lake Michigan!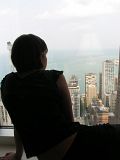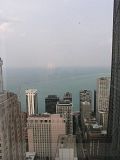 more later...